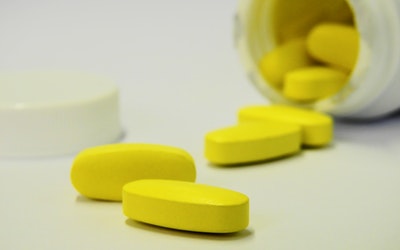 CERTIFICATE DETAILS
This certificate is redeemable for a Pharmacy Discounts Book, providing the opportunity to order coupons for Non-Prescription (over-the-counter) products of your choice. In the Pharmacy Discounts Book, there are (50) fifty $10.00 Non-Prescription (over-the-counter) Pharmaceutical Coupon Certificates. Each certificate may be redeemed for $10.00 worth of pre-clipped coupons from the pharmaceutical index listed in the book. Select from over 100 over-the-counter products and order the coupons as you need them. These manufacturers coupons represent cash savings to you. This offer is only available to United States residents.
Johnson & Johnson Band Aids
Curad Band Aids
First Aid Tape – Any
Non-Stick Pads – Any
Cord-Aid Cream
Cort-Aid Ointment
Antibiotic Cream – Any
Bengay Products
Maalox Tablets
Maalox Liquid
Mylanta Tablets
Mylanta Liquid
Tums Regular
Tums Extra Strength
Pepto Bismol
Ex-Las Chocolate
Perdiem – Regular
Perdiem – Fiber
Correctol
Fiberall
Kaopectate
Imodium Ad
Benadryl – Any
Comtrex
Contact – Any
Dristan – Caplets
Sudafed – Any
Triaminic – Liquid
Triaminic – Tablets
Medi-Flu Caplets
Medi-Flu Liquid
Thera-Flu
Nyquil – Any
Robitussin Cough Syrup
Ludens Cough Drops
Hall's Cough Drops
Soothers Throat Lozengers
Lozengers – Any
Anacin- Caplets
Anacin – Maximum Strength
Anacin – Tablets
Ascriptin
Bayer – Regular
Bayer – Maximum Strength
Bayer – Arthritis
Bufferin – Regular
Bufferin – Extra Strength
Ecotrin
Excedrin Caplets
Excedrin Tablets
Excedrin PM
Midol
Advil
Nuprin
Motrin IB
Tylenol – Caplets
Tylenol – Tablets
Tylenol – Extra Strength
Tylenol – Gel Caps
Tylenol – PM
Tylenol – Junior Strength
Tylenol – Children's Liquid
Tylenol – Children's Chewables
Unisom
Visine Products – Any
Antacids – Liquid
Antacids – Tablets
Acid Blockers – Any
Anti-Gas Meds – Any
Senokot Laxative
Senokot Children's Syrup
Hemorrhoid Meds – Any
Bayer Select Products
Doan's Pills
Motrin – Children's
Infants Pain Relief
Muscle Ache Rub – Any
Athlete's Food Meds – Any
Murine Eye Products
Cough Relief Adult – Any
Dimetapp Cough Relief Children's – Any
Dimetapp
Renu Multi Purpose Solution
Children's Chewable Vitamins – Any
Adult Multiple – Any
Calcium Supplement – Any
Centrum Silver Vitamins
Bugs Bunny Vitamins
One a Day Vitamins
Flintstones Children's Chewable Vitamins
Mylanta Gas
Ex-Lax Milk of Magnesia
Imodium Gas Aid
Centrum Performance
Tylenol Arthritis Pain
One A Day Specialized Blend
Fiber Con
Citrucel
St. Josephs
Desitin
Diaper Rash Ointment – Any
Boston Products
Tavist Products
Aleve Cold & Sinus
Aleve
Rolaids
The cost to redeem this certificate to receive a Pharmacy Discounts Book is a one-time redemption fee of $15 for processing, postage, and handling. To redeem this certificate, the customer goes to the Certificate Redemption Website. At that website, the customer will enter in the Certificate ID# located at the bottom of the certificate to validate their certificate and to securely submit the redemption fee.
The customer will receive the Pharmacy Discounts Book by mail within 1-3 weeks after redeeming the certificate. Simple redemption instructions are clearly printed on the certificate.